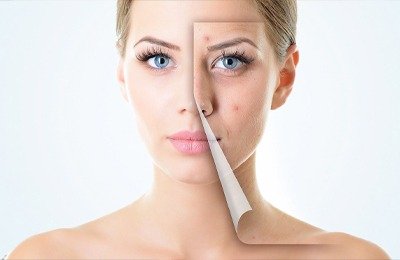 Collagen is the most abundant protein present in the human body. Collagen forms connective fibres, which give structure to the skin, bones, teeth, hair, internal organs and muscles.
As person ages, collagen declines. This is one of the reasons a person's skin starts becoming loose, saggy and wrinkled and stiff joints.
Besides maintaining youthful and glowing skin, we also need collagen for healing bruises, repairing broken bones, maintain a healing digestive system, healthy bones and muscles, shiny hair.
So let's clear your myth first that "There is no such supplement which can give you collagen, you cannot take collagen from any supplement or diet (only a few sources such as bone broth).
The Truth is Collagen can only be boosted or activated only. The foods such as nuts, seeds, antioxidants, green vegetables and some herbs help to boost your skin collagen and give you flawless and youthful skin.
RECIPE HOMEMADE COLLAGEN POWDER
Ingredients
Almond Powder- 500 gm
Spinach Powder- 500 gm
Carrot Powder- 500 gm
Rose petals- 500 gm
BENEFITS OF EACH INGREDIENT
ALMOND POWDER: Rich in magnesium, good fatty acids which promote healthy bones and glowing skin.
SPINACH POWDER: It is a good source of fibre, protein and antioxidants. It boosts collagen which keeps skin healthy. It strengthens skin muscles giving a firm and toned look.
CARROT POWDER: Fight the signs of early ageing. It has abundant Vitamin C, promotes collagen production and reduces the appearance of wrinkles.
ROSE PETALS: A natural skin toner, helps in skin inflammation. It makes the skin soft, smooth and glowing. It is an essential ingredient in many face packs. Rose petals are rich in vitamin C and other antioxidants that fight off free radicals.
PROCEDURE
Mix all ingredients completely and uniformly
2. Place it in the airtight container
3. Take 1-2 tbsp 15 minutes after breakfast or 15 minutes after lunch
Essential Tip: Always store it in an airtight container. Keep it in the refrigerator. Its shelf life is for 3-6 months. The best is to consume within 3 months
OTHER BENEFITS
Not only does this mix boost collagen it has other benefits to the skin and body
It cleanses and detoxifies the body
Hair becomes shiny
Reduces bloating and water retention
Helps in weight-loss
Improve eye health.
Boost immunity.
Provide anticancer effects.
Improve blood sugar control.
Boost heart health.